Submitted by
Rivoluz Admin
on Thu, 02/26/2015 - 11:42
In questa pagina inseriremo i guest lecturers dell'edizione 2015 del corso.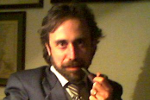 Avv. Carlo Blengino
—
Studio Legale Catalano Penalisti Associati
Carlo Blengino lives in Turin and is a lawyer and a partner of the legal firm "Studio Legale Catalano Penalisti Associati". He deals exclusively with criminal law cases, with special reference to culpable crimes, professional liabilities, economics criminal laws, intellectual property rights, crimes involved with IT and new technologies, defense of privacy and personal data. Since the early nineties, he has debated in law courts the main issues of copyright, from CDs rental to campaigns for file sharing (among his many defenses, the one in the well-known sentence on downloading -Cass.149/07- and the defense of many users in the Peppermint case). He thus gained a concrete experience of sanctions in the area of copyright law. He is a member of the IT Commission within the Bar Council of Turin. He contributes to several on-line magazines, to the magazine "Diritto dell'Informazione e dell'Informatica" of the Calamandrei Foundation and his works are published by Giappichelli Editore, UTET Giuridica and EGEA. He is a fellow of Nexa Center for Internet & Society of Turin Polytechnic.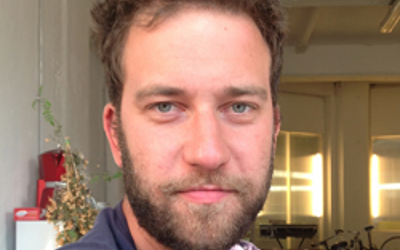 dott. Davide Gomba
—
Officine Arduino
Davide Gomba è amministratore delegato presso Officine Arduino. Dopo la laurea in Scienze della comunicazione ottenuta presso l'Università di Torino, ha svolto numerose attività di videomaking presso diverse realtà aziendali, vincendo l'edizione 2007 del
Faber meeting
con il video documentario dal titolo: "
Milleflorum, una storia per immagini del quartiere
". Prima di diventare amministratore delegato delle Officine, in Arduino si è occupato di attività di blogging, scouting products, tenendo inoltre workshop e lezioni sul funzionamento della piattaforma hardware.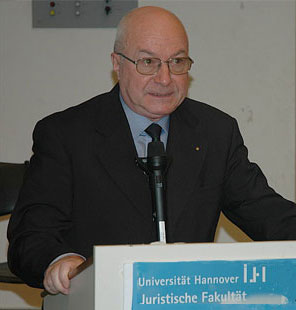 prof. Mario Losano
—
'Università del Piemonte Orientale "Amedeo Avogadro" (Italy)
Professore emerito di Filosofia del diritto e di Introduzione all'informatica giuridica presso la Facoltà di Giurisprudenza dell'Università del Piemonte Orientale "Amedeo Avogadro" (Alessandria); professore nella Scuola di Dottorato in Diritti e Istituzioni dell'Università degli Studi di Torino. Dottorati honoris causa: 2004 (5 novembre), Facoltà di Giurisprudenza dell'Università di Hannover (Germania); 2008 (12 giugno), Facoltà di Giurisprudenza dell'Universidad de la República, Montevideo (Uruguay); 2009 (9 giugno), Facoltà di Giurisprudenza dell'Universidad Carlos III, Madrid (Spagna); 2013 (14 novembre), Professor honoris causa, Faculdade de Direito, Universidade Federal de Pernambuco (UFPE), Recife, Brasil. Onorificenze: Comendador da Ordem Nacional do Cruzeiro do Sul" per meriti culturali, Brasília, Brasile, decreto del 25 ottobre 2002; "Oesterreichisches Ehrenkreuz für Wissenschaft und Kunst I. Klasse", Austria, in data 26 aprile 2012. Aree di ricerca: Filosofia del diritto; teoria generale del diritto; circolazione mondiale delle idee giuridiche e sociali; filosofia politica; diritti umani; geopolitica; informatica giuridica; privacy; e-publishing; edizioni di archivi storici.